Touchify Studio relies on simplicity and productivity to design innovative user experiences.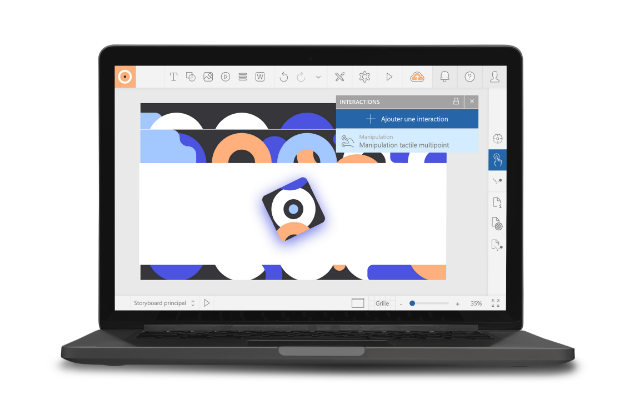 High level of customization
Customize your text, import your media and embed external resources. Touchify Studio offers many customization possibilities and flexibility to create content that fits your brand image.
Templates and galleries
Start from a gallery template or create your own templates and components. Use styles to consolidate your graphical charter and simply update it accross all of your content.
Interactions and animations
Freely organize the navigation and get a full control of the interactions with your content. Benefit from a powerful animation engine to create amazing experiences.
Organize your projects
Set up your styles, create your own page template and components to facilitate the creation and maintenance of your content. Touchify allows you to manage projects of all sizes.
Be productive
Touchify Studio has been designed for productivity: reuse of contents, copy-paste, drag and drop, keyboard shortcuts, configurable templates and components...
Manage your digital displays
Touchify Publisher helps you managing your digital devices and distribute your creations to your clients and employees.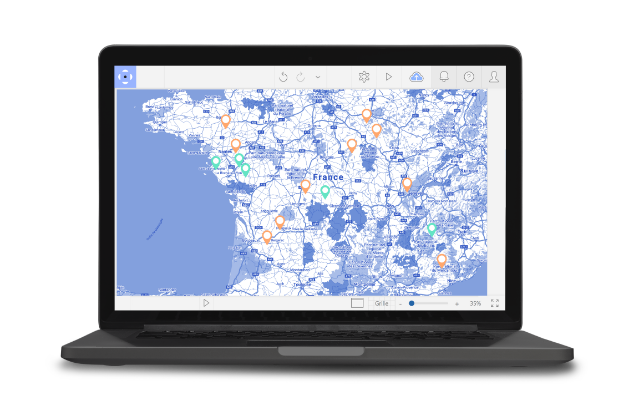 One-click publishing
Easily broadcast and update your contents regardless the number of connected devices and their location.
Create broadcast groups
Organize the distribution of your content by creating distribution groups according to your teams and business needs.
Supervise your digital displays
Monitor your connected devices to check their availability, update or connectivity.
Touchify Analytics offers real feedback on the performance of your campaigns.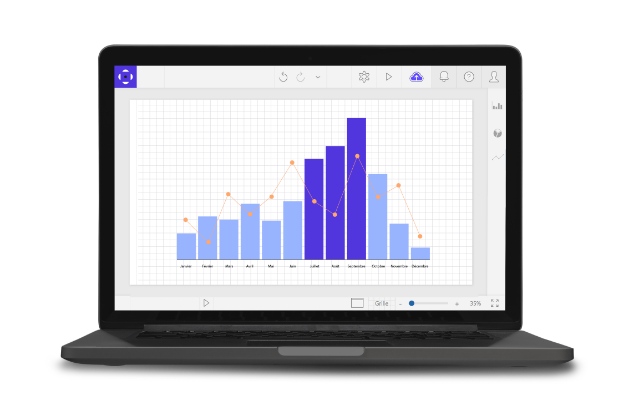 Data gathering
Usage data of your content is collected, including after an interruption of the connection.
Statistics reporting
Analyze statistical reports to identify user's journeys to better understand their expectations and optimize your content.
Segmented reporting
Create segments to customize your reports and analyze statistics for different target groups.
Touchify Player application
View and synchronize your creations on all your screens.
Download Touchify Player
---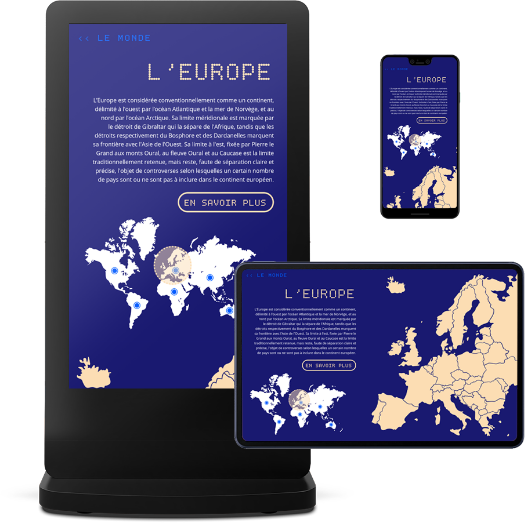 Synchronization
The application automatically synchronizes your content.

Secured kiosk
Lock system access to secure your devices.
Offline mode
Your content remains accessible without an Internet connection.
Secure browser
Embed your websites, secure browsing, control sessions.