Touchify Player, a universal application
---
Deploy everywhere
'Touchify Player' application works with the main operating systems of the market: Windows, Linux, iOS, Android and Google TV (version 8 and later).
The professional ranges are not left behind with a support of Samsung SSSP6 products (Tizen4) as well as BrightSign players.

Touchify also supports Chrome OS, Google's operating system. It allows to take advantages of advanced features in order to manager screen parks.
Solutions running on Windows or Linux allow access to advanced configuration options: secure browser or connection of third-party devices (printer, QR code reader...).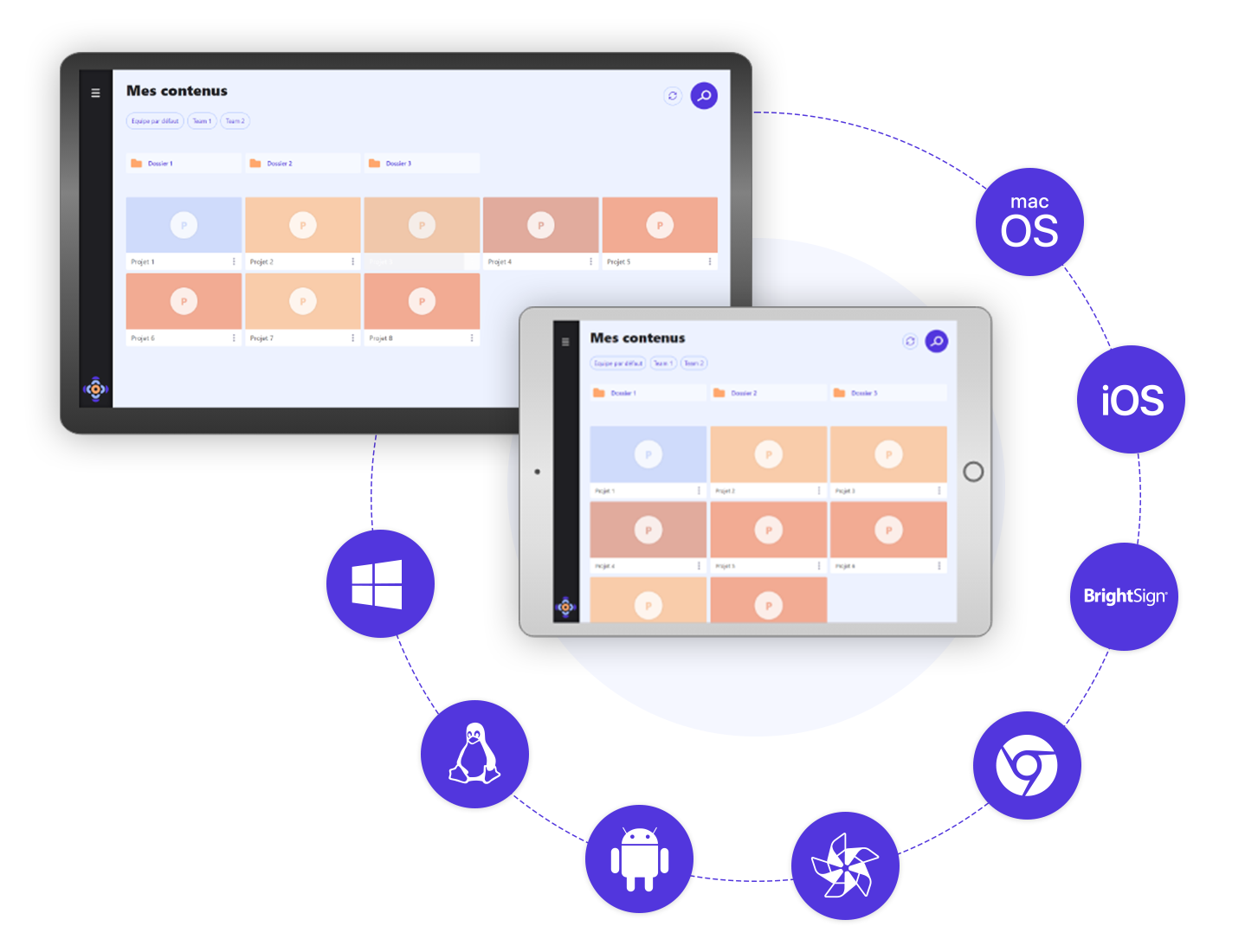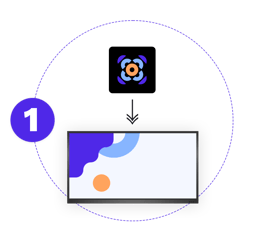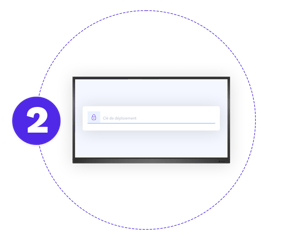 Connect screen
An automatically generated deployment key connects the screen to the administration interface.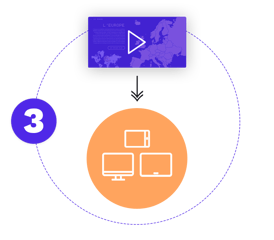 You are ready!
You are ready to broadcast all your content on your screen and control it remotely.
'Touchify Player' updates are automatics.
Configure your secured kiosk in 1 click!
Material compatibility
'Touchify Player' application works on the equipment of the largest manufacturers:
---







Need a specific material?
Touchify also collaborates with touch terminals, custom furniture and projectors manufacturers. Describe your project to be put in contact with the appropriate partner.
---
Discover Touchify in 5 steps
---