An advanced creative studio
---
For interactive display AND digital signage!
With Touchify, it's the whole enchilada! Our creative studio brings together interactive experiences for touchscreens and digital signage projects in a single environment.

This saves considerable time, whether in initial training or in daily management.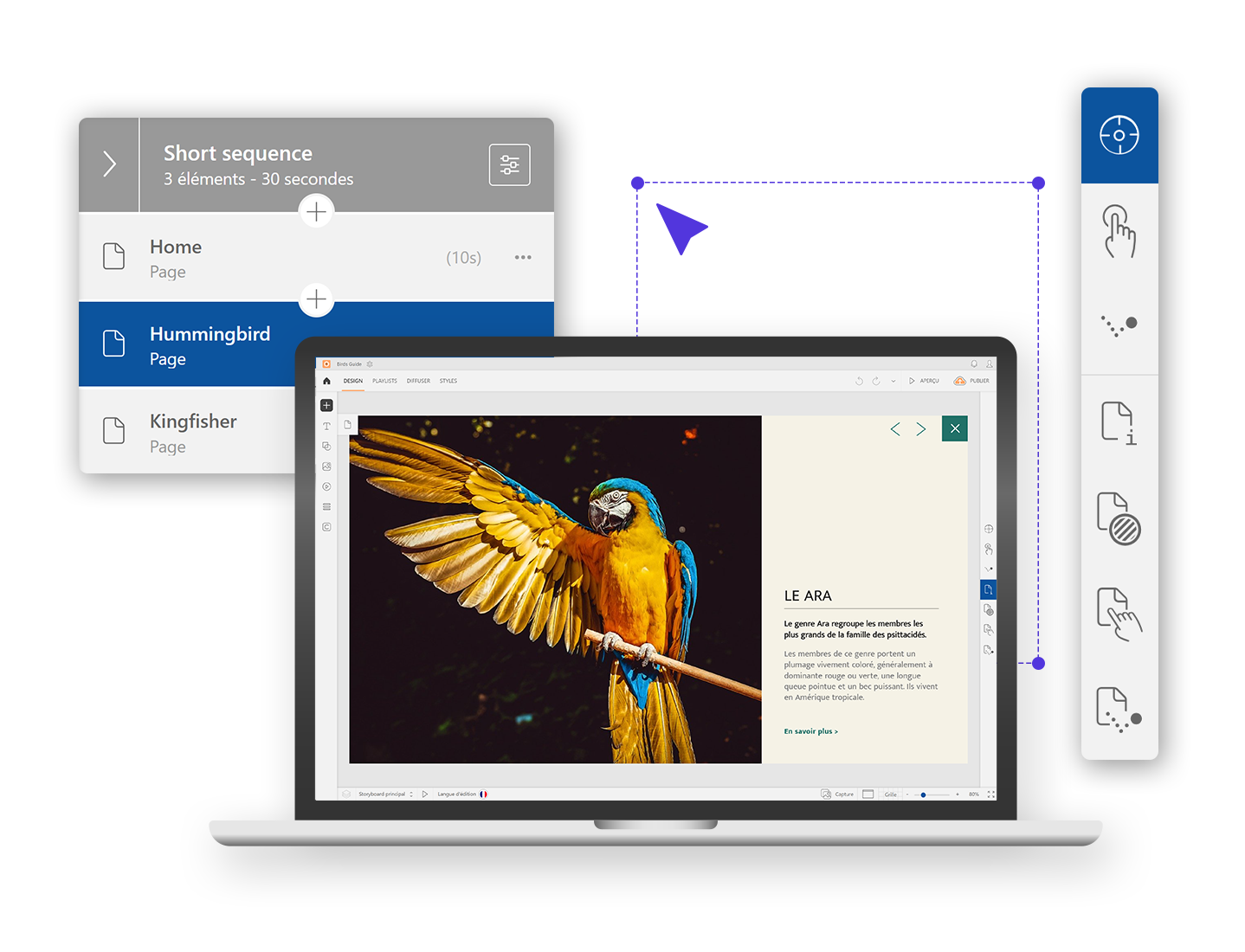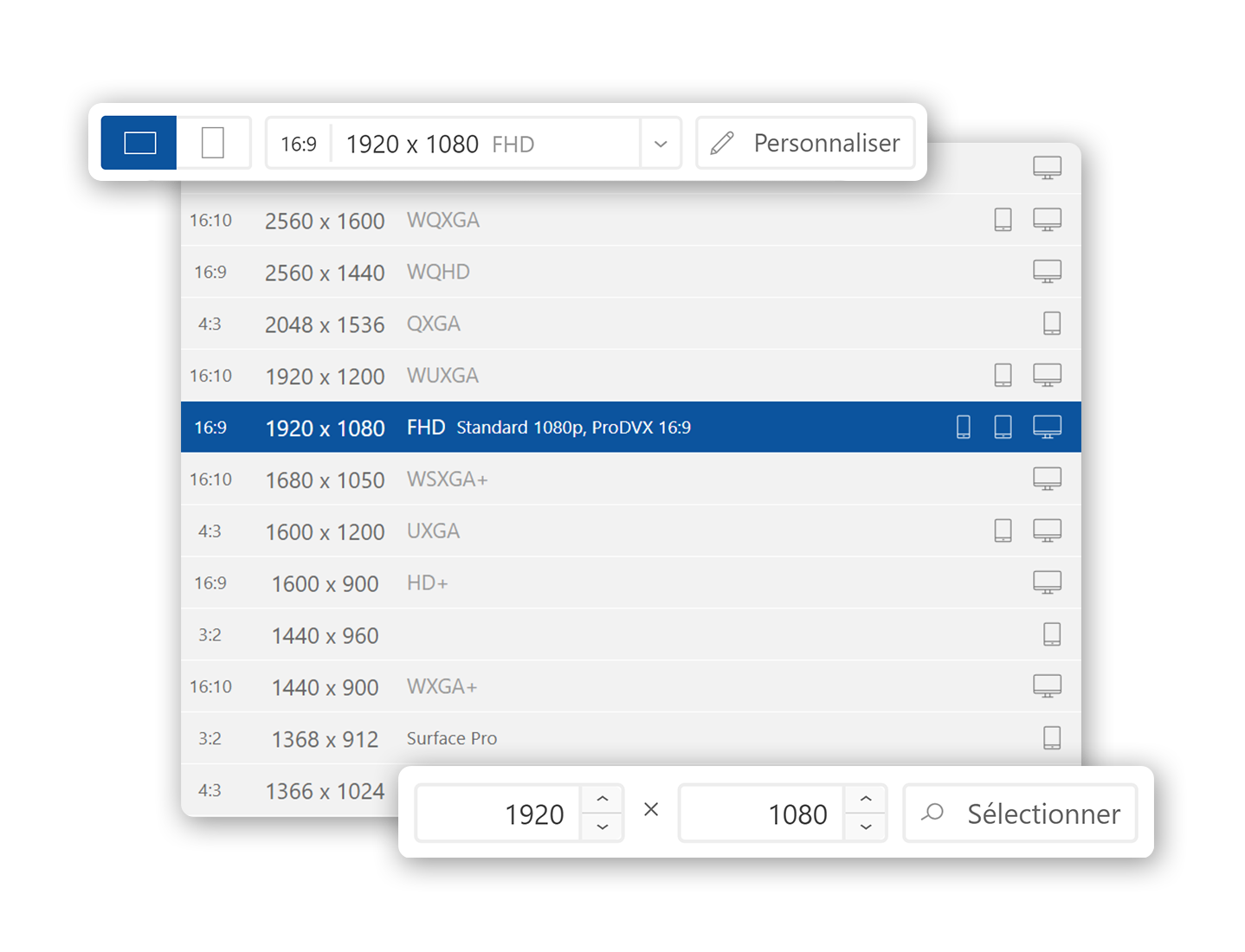 The good resolution, all year round
Because standards are changing, Touchify studio makes it possible to create display projects in all formats, without exception.

Select one of the predefined sizes, by resolution or device type, in horizontal or vertical format: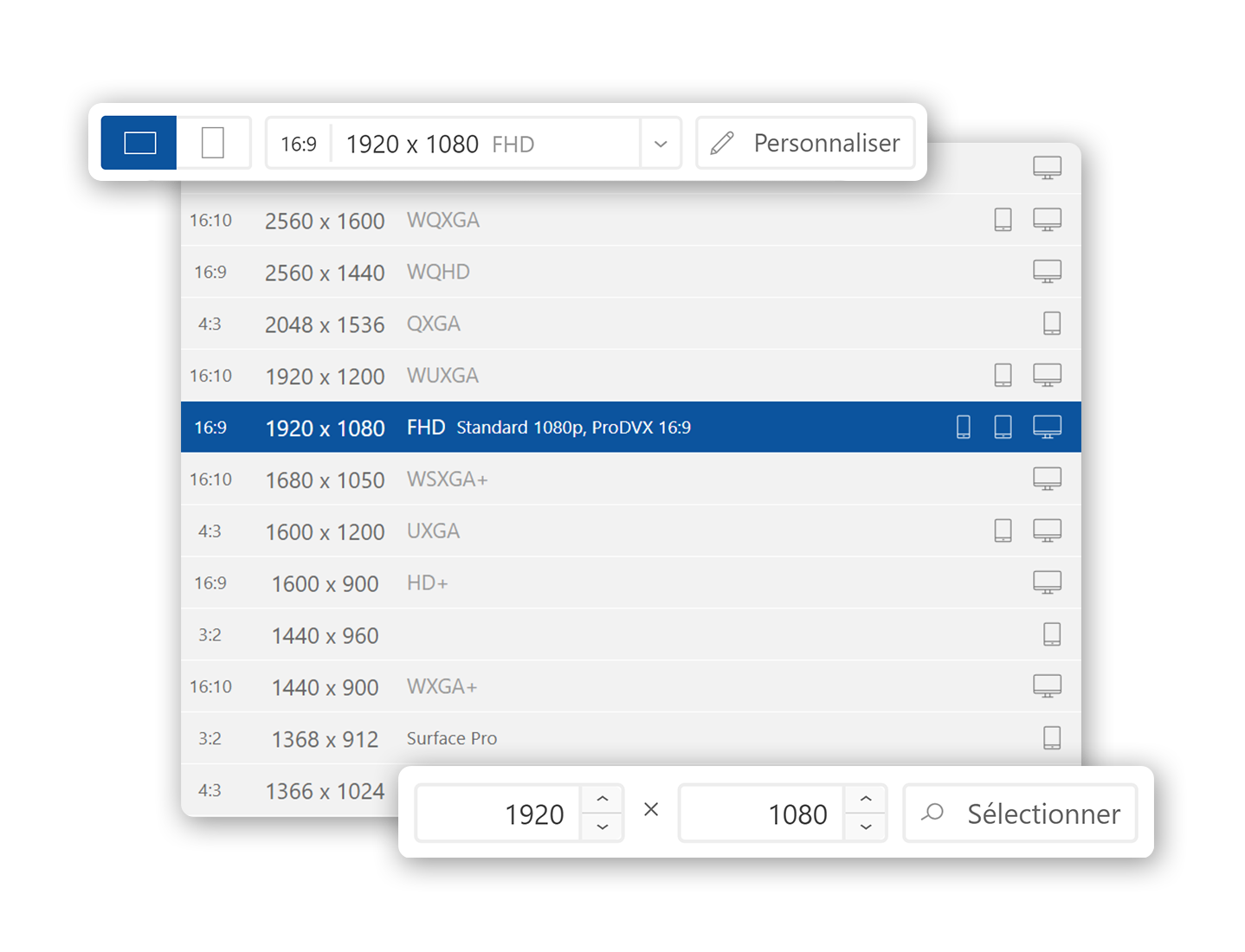 If you don't find your happiness in the list, you can indicate the resolution of your choice, to the pixel!
Some resource in reserve
Access your account files or project-specific items.

Create and organize folders to build multiple resource libraries. The studio supports the most common formats:
Integrate all web resource types such as Youtube videos or website URLs or widgets. You can restrict navigation and customize built-in content!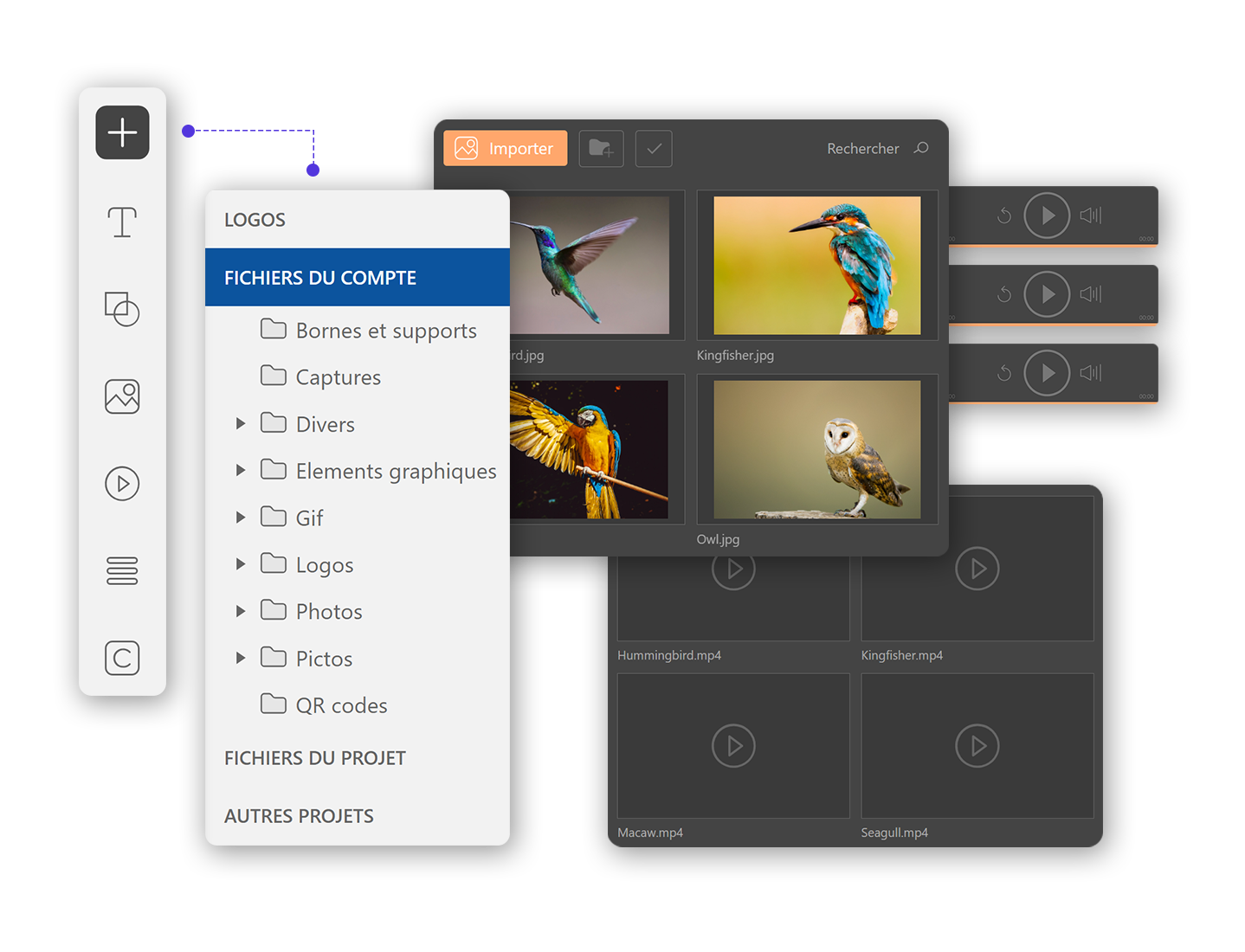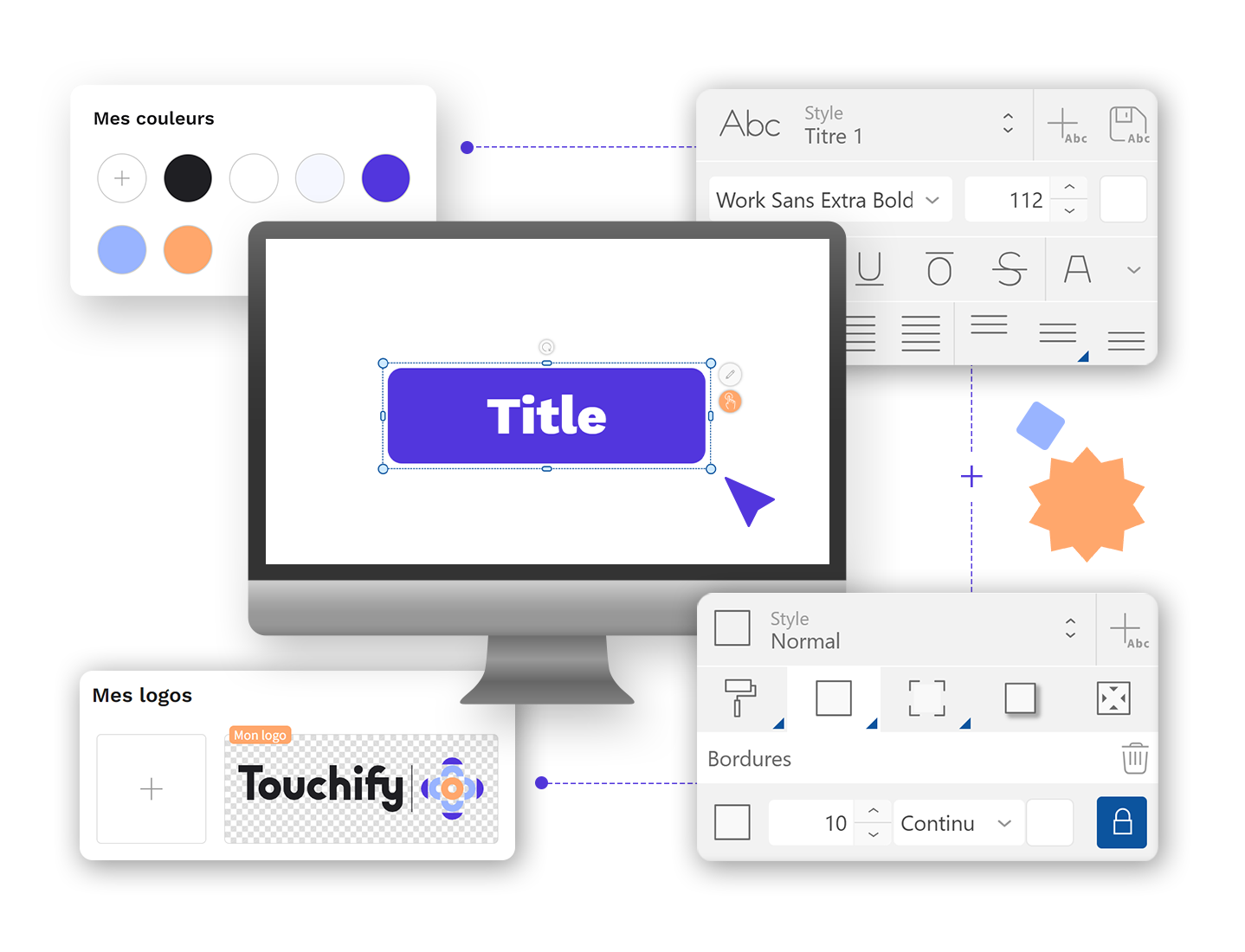 Bring your ideas to life
Start from scratch and organize your resources without constraints: position of elements, size, contours...

You can insert text, customize the font, save your styles...

You want more? Draw your own shapes and customize your blocks: backgrounds, outlines...
You can integrate your graphic charter or that of your customers to create custom projects: logos, colors, fonts...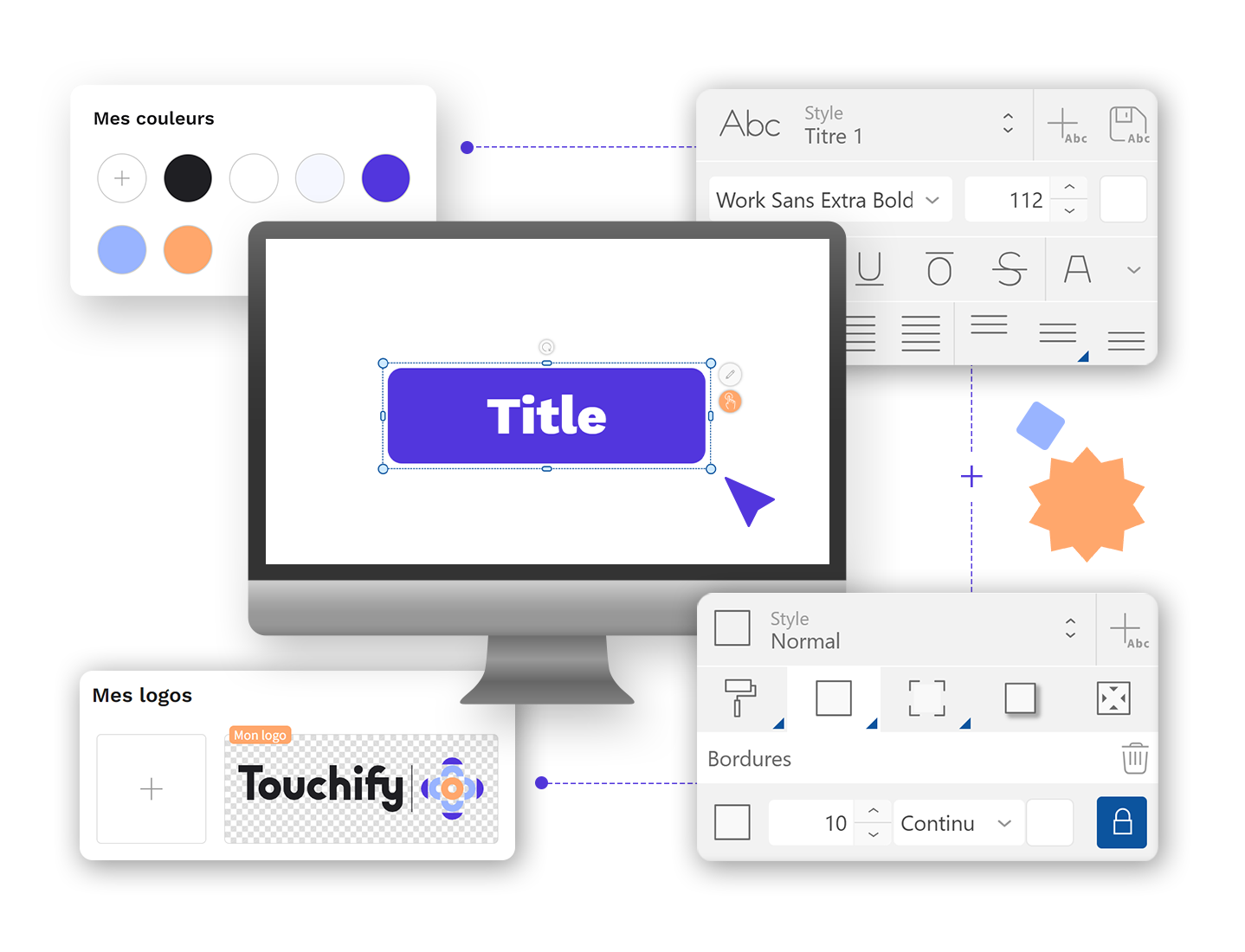 Creativity templates
You need inspiration? Templates allows to create signage for the most common applications: company display, real estate dynamic showcase, catering menuboard...

In order to optimize time and not be constrained in creativity, you can also design your own templates and custom components to create your own gallery.
For more advanced needs, optional applications are also available: legal display, room reservation and visitor register.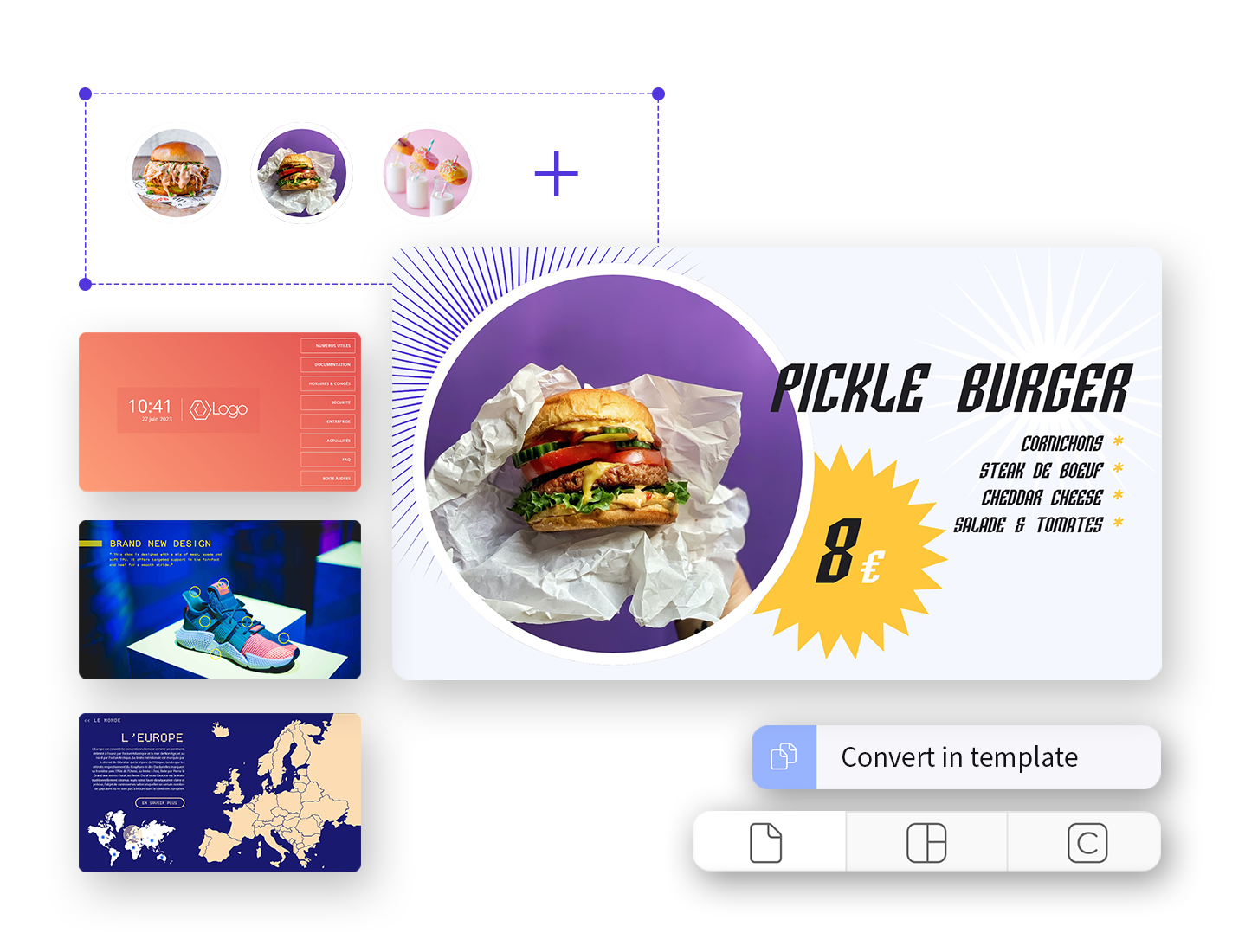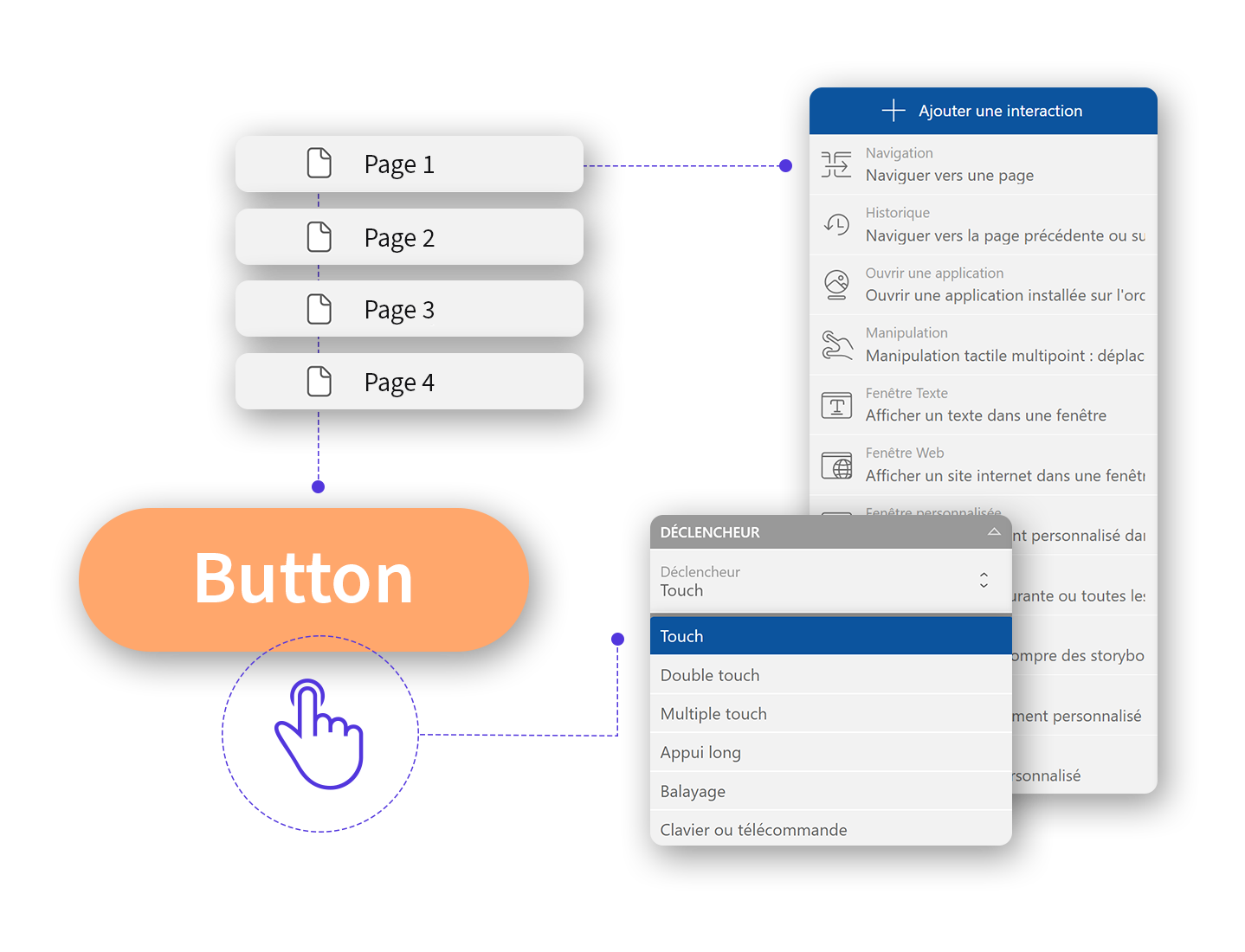 Control the chain reactions
Make your content dynamic with the studio's interactions:
And to trigger your interactions, you decide: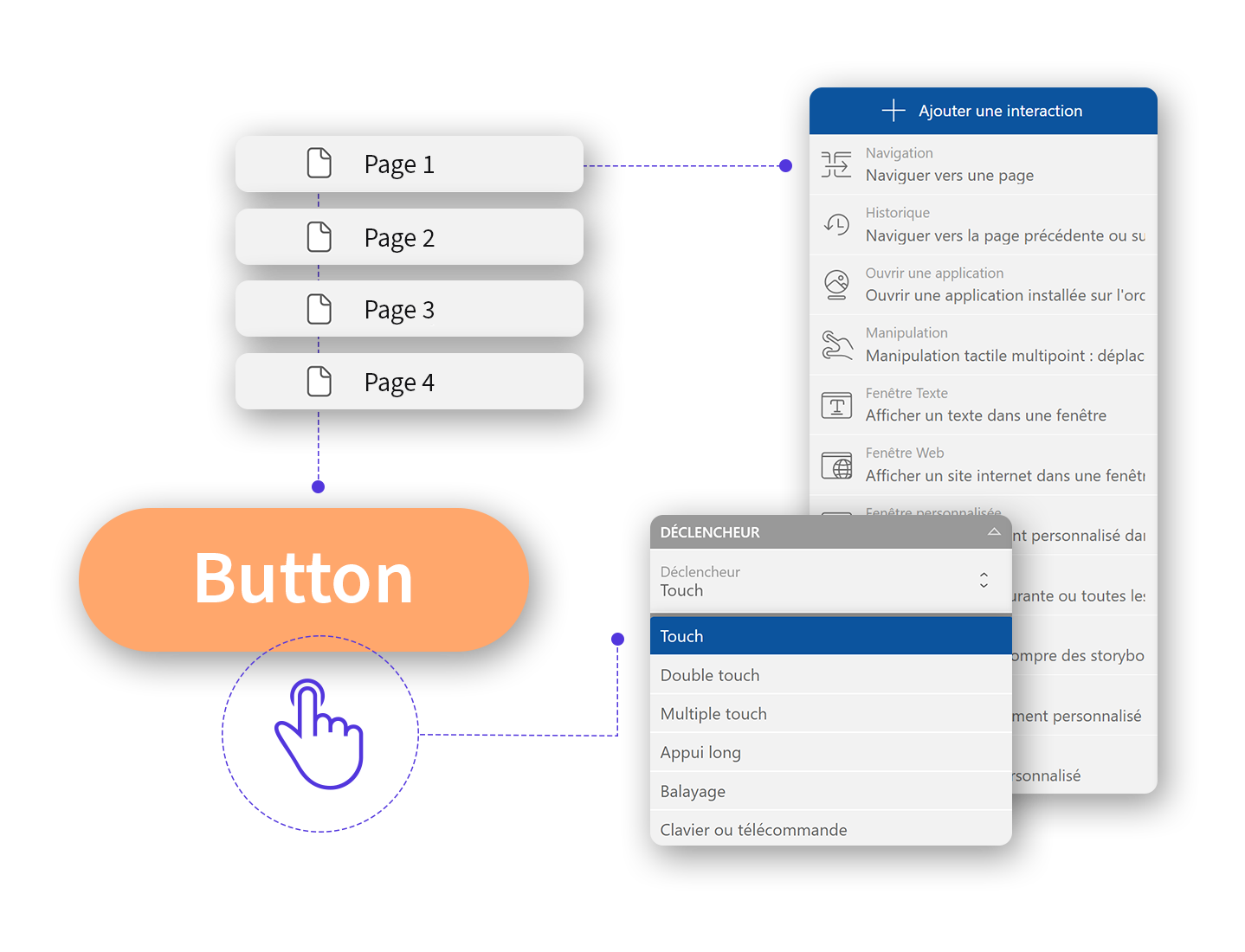 Animate your displays
The studio allows you to animate all your elements:
Create storyboards for advanced display experiences.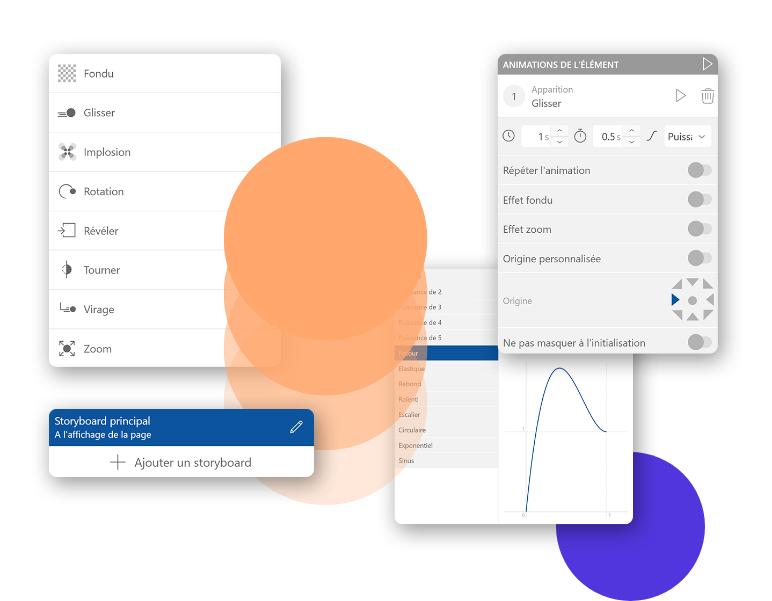 Discover Touchify in 5 steps:
---