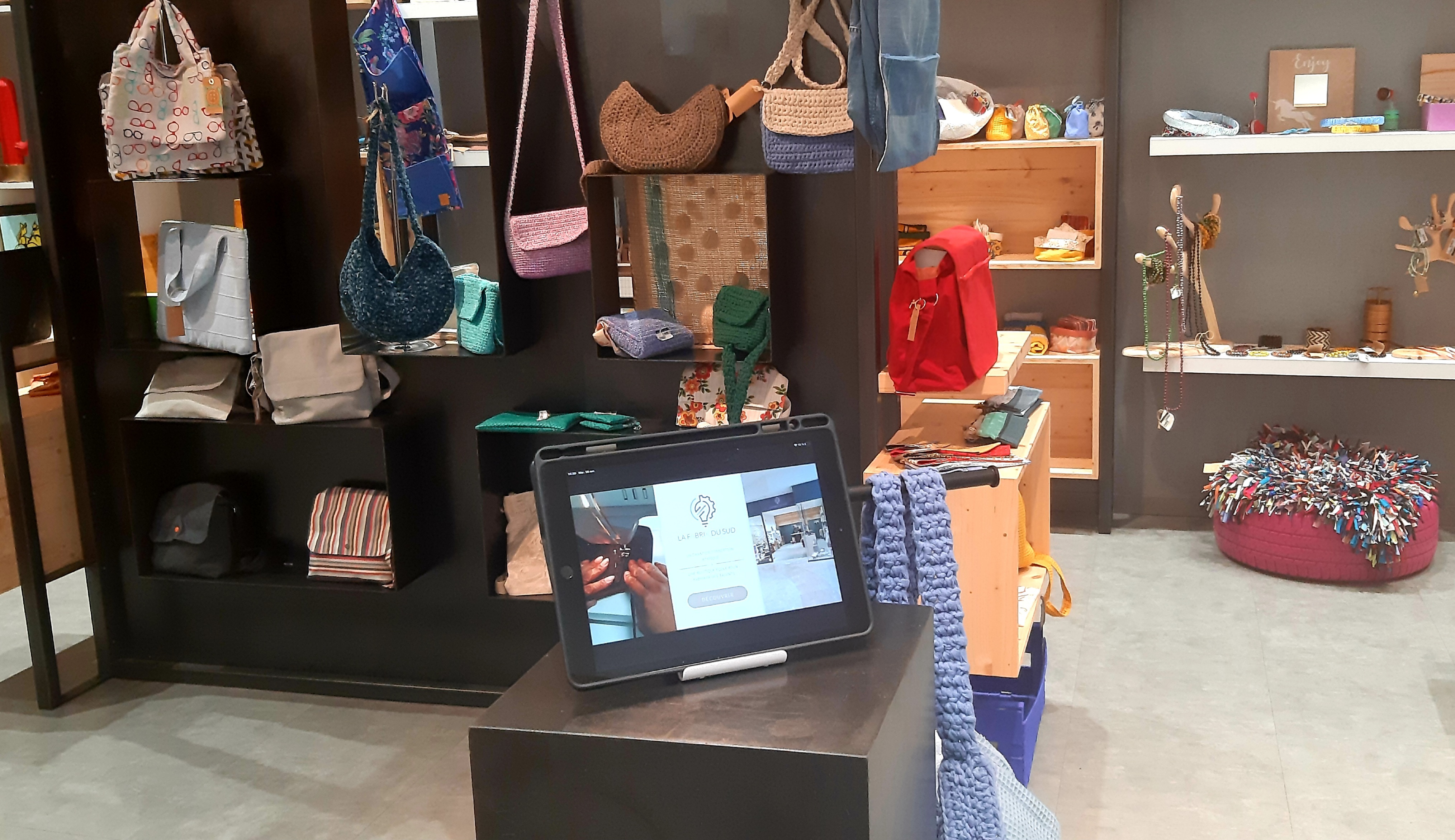 To ensure effective communication and maintain an excellent customer experience, 'La Fabrik du Sud' has set up Touchify.

'La Fabrik du Sud' is a school shop, an insertion site with two activities, an activity of creation of decorative items and accessories, especially through a sewing workshop (upcycling, revalorization) and also a sales activity within their store located in Marseille, now equipped with the Touchify solution embedded in their touch tablets.
The need and the original objective was, at first, is to illustrate their concept and their commitments and at a second time, to present the products that could not appear in store because of lack of space.

In the past, sellers managed to present the products, but they had no system in place to illustrate their purpose or present the items missing from the shop. This contributed to a high revenue shortfall, which was not viable for the long-term growth and image goals for the store.

After evaluating various solutions, 'La Fabrik du Sud' decided to use the Touchify platform to solve these problems and support the store's growth.

Feedback from Nina Pouget, Digital Project Manager @LaFabrikDuSud and @MuseFormation
Vous avez aimé cet article ? Partagez-le !