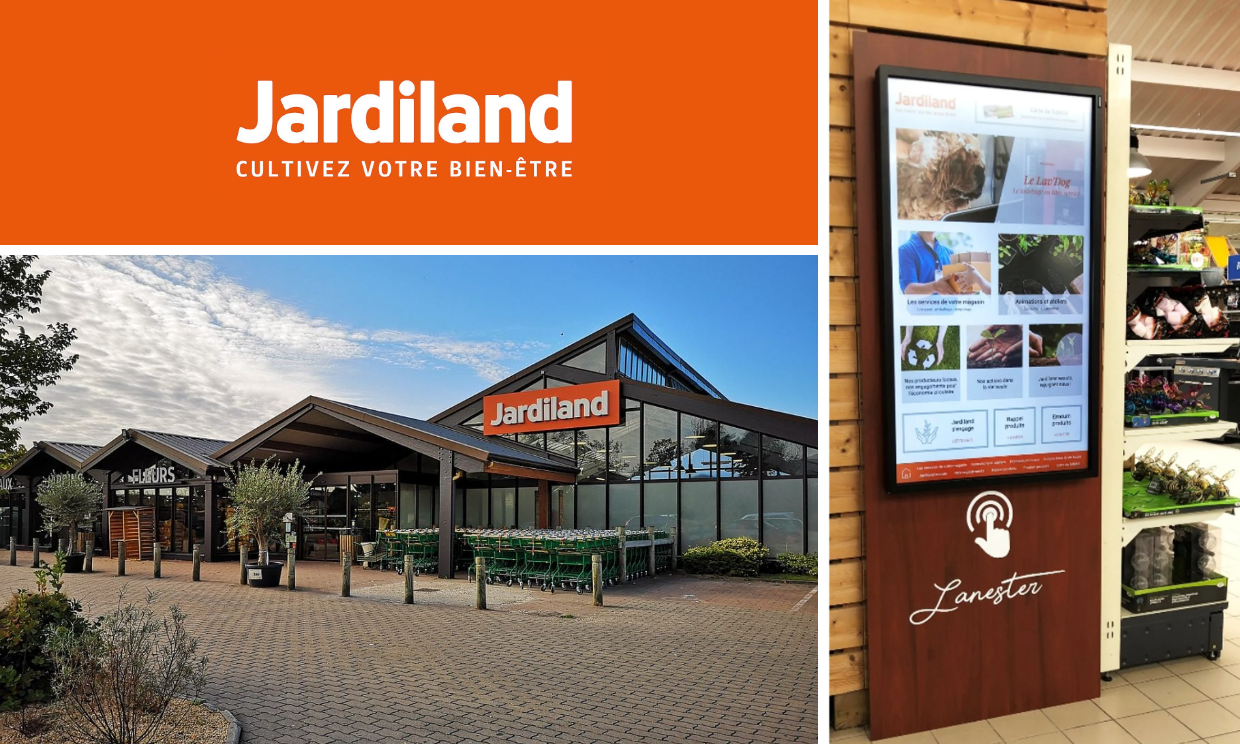 In this article, find out how Jardiland - a French distribution company, specialized in the world of the garden, from the pet to the art of living - is boosting the customer experience with the interactive digital signage dedicated to retail.
Accelerated by the health context of recent years, online sales have gradually exploded, forcing brands and small businesses to meet new challenges and multiply innovative solutions.
Jardiland is one of the companies that decided to innovate. Touchify was chosen by the brand to equip Lorient and Lanester stores with dynamic interactive screens. Dynamiq-lite, specialized in tactile solutions, complemented the device.
The goal for the brand is to offer its customers a unique, immersive and fun experience in which they can move, enlarge, scroll and control all the items displayed on the screen. Emotion is also at the rendezvous with the qualities of breathtaking images mixing the real with the virtual…
Vous avez aimé cet article ? Partagez-le !